Today the first training session of the main team of Minsk took place. The main team of the "Citizens" started the off-season preparation. The main team was warmly welcomed by the chairman of the football club Igor Shloydo before the start of training, who introduced the players to the new head coach Fedor Scherbachenko and the updated coaching staff. The team has started a week-long training cycle, which should end in sparring with one of the major league teams.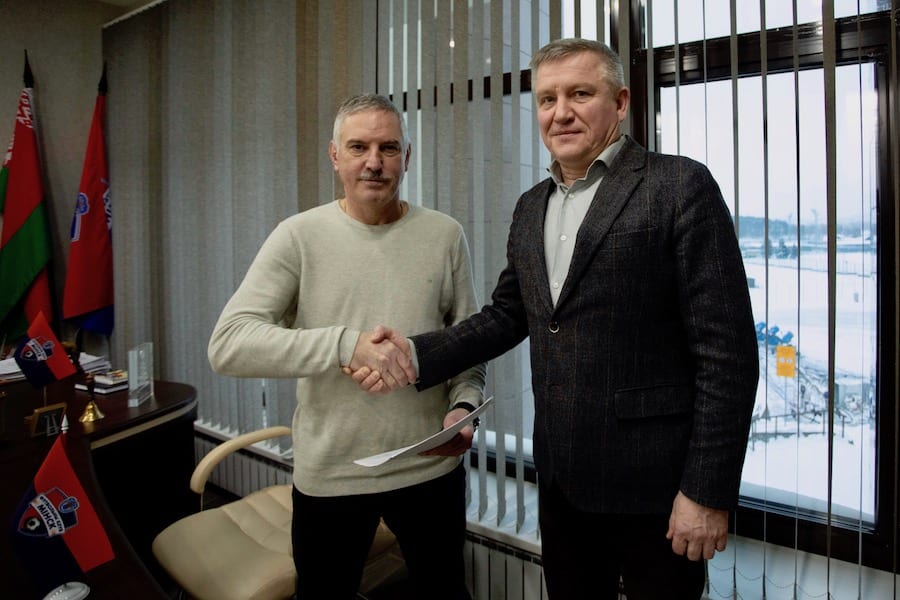 The club's chairman Igor Shloydo commented on the changes in the coaching staff of the main team:
– The 2020 season turned out to be ambiguous for The Minsk Football Club: we were in a psychological pit for a long time, we were one step away from the "relegation zone", during the season we adjusted the tasks and made decisions about the change of the head coach. After analyzing the situation, the club management together with the founders came to the conclusion that the team needs changes. The decision to start working with a foreign specialist, for the first time in the history of the club, which we have adopted, sets a new vector in development. Fyodor Anatolyevich is a specialist who successfully worked with Russian teams: he led Mordovia football club from the NFL to the Premier League, was recognized as the best coach of the NFL, the holder of the UEFA PRO license. To help the Russian coach, we have formed a young coaching staff of Belarusian specialists who have already worked in the club structure and have managed to establish themselves as coaches in which to invest knowledge and experience. I hope that our chosen strategy for the 2021 season will be successful. In addition, I would like to express my gratitude to Vadim Skripchenko and Igor Slesarchuk for the work done and wish good luck in further professional activities.