Today, the "Citizens" at the capital's Tractor stadium hosted Isloch from the Minsk region in the thirteenth round of the national championship. Minsk took the field in the next line-up – 16-Sergey Veremko (c), 3-Dmitriy Sinovich, 4-Dmitry Ryzhuk, 5-Yuri Ostroukh, 7-Oleg Evdokimov, 8-Anton Shramchenko, 10-Vladimir Hwaschinsyk, 12-Dmitry Prischepa, 13-Ilya Alexievich, 24-Andrei Shemruk, 27-Pavel Gorbach.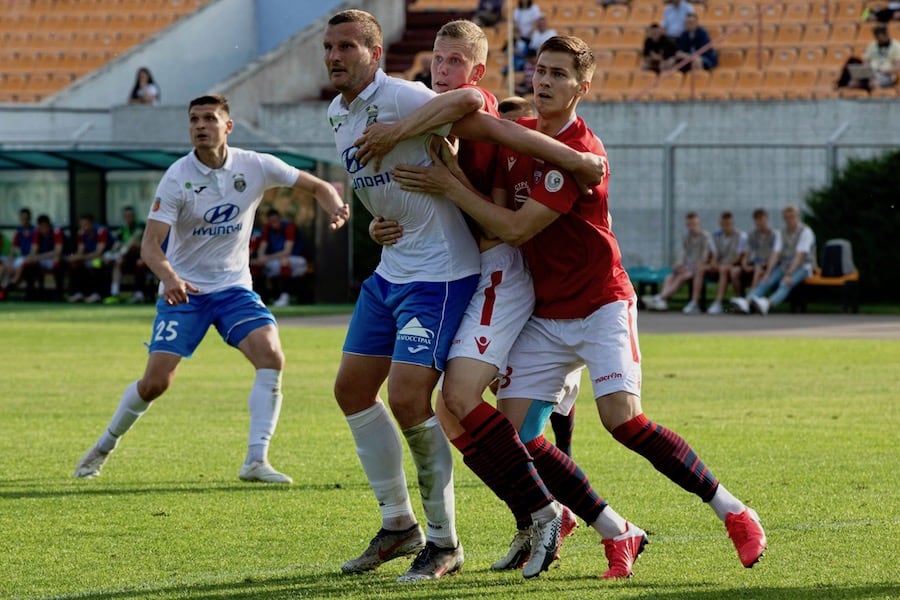 Compared to the previous match, the changes took place not only in the defensive order of the Red-Blues, but also in the goalkeeper's position. The place in the goal for the first time this season was taken by Sergey Veremko, who after the meeting won the "Best Player of the Team" prize from the official partner of our club Soccershop.by.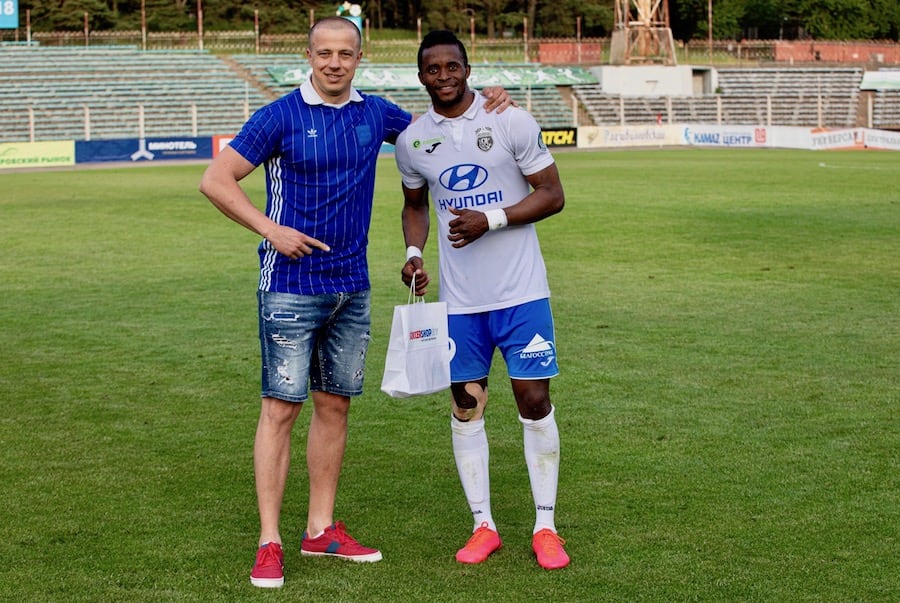 The game was not full of sharp moments. Nevertheless, in the first twenty minutes of the first half, the Minskers could have hit the opponent's goal twice, but the ball stubbornly did not go into the goal. The visitors scored in the 55th minute of the second half, converting a penalty for the demolition of Momo Jansane. From the eleven-meter mark, the captain of "Islochi" Dmitry Komarovsky just punched.
Before the final whistle, Sergey Tsinkevich's score on the scoreboard did not change, despite the best efforts of the players of the capital club.
Minsk will play its next game in Vitebsk on June 21.