Now the club has a new website, game form, philosophy and stylish design on social networks.
During the day, the "citizens" published on their pages updates: the first appeared a promotional video in which players of the men's and women's teams presented an updated set of uniforms from technical partner Macron. The players appeared in stylish images in the famous places of the capital: at the station, the colorful street of October, Nemige and the tractor stadium.
At the end of the video is a new slogan reflecting the club's philosophy – "Achieve more. Play better" ("Achieve more. Play better" and football academy: "Connecting talents" ("Unite the Talents").
One of the key components of the upgrade is the club's new modern website. It has a stylish laconic design, intuitive interface, it is convenient to use from a computer and a smartphone.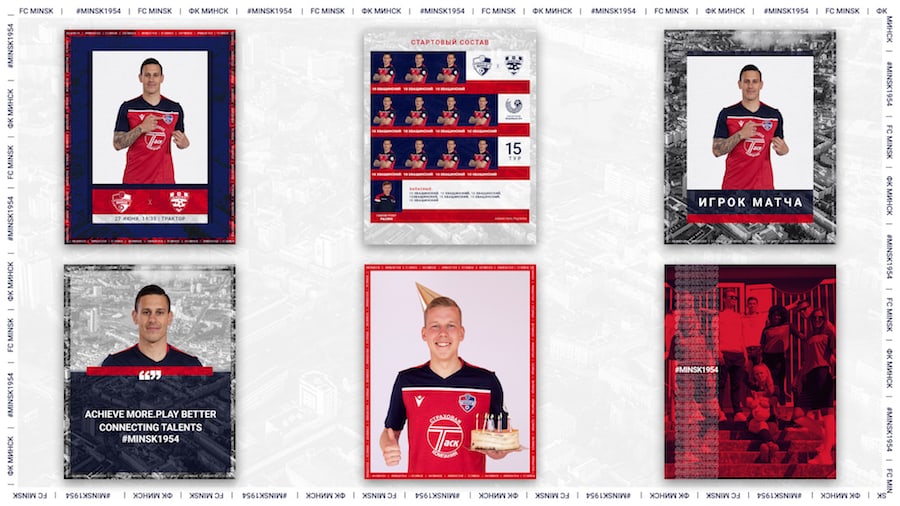 – Today we have taken the first step on a big road to updating the image of Minsk FC. The new philosophy of the club is close to every resident of the city, because "Minsk" – it's simple purposeful guys from the next yard. They are synonymous with movement, football voice of the capital, symbols of youth and work for the result– said the head of marketing and communications of the club Natalia Shchuk. – We are sure that now we will become much closer to the Minsk fan and live in unison with the rhythm of the city.