On November 4, the "citizens" will host the Latvian FC RFS (Riga). The match of the 1st qualifying round of the UEFA Champions League season 2020/21 will start at 10:00 (CET) at the stadium of FC Minsk.
Due to the situation with COVID-19, the meeting will be held without spectators,but the club will conduct a live video broadcast on Youtube channel.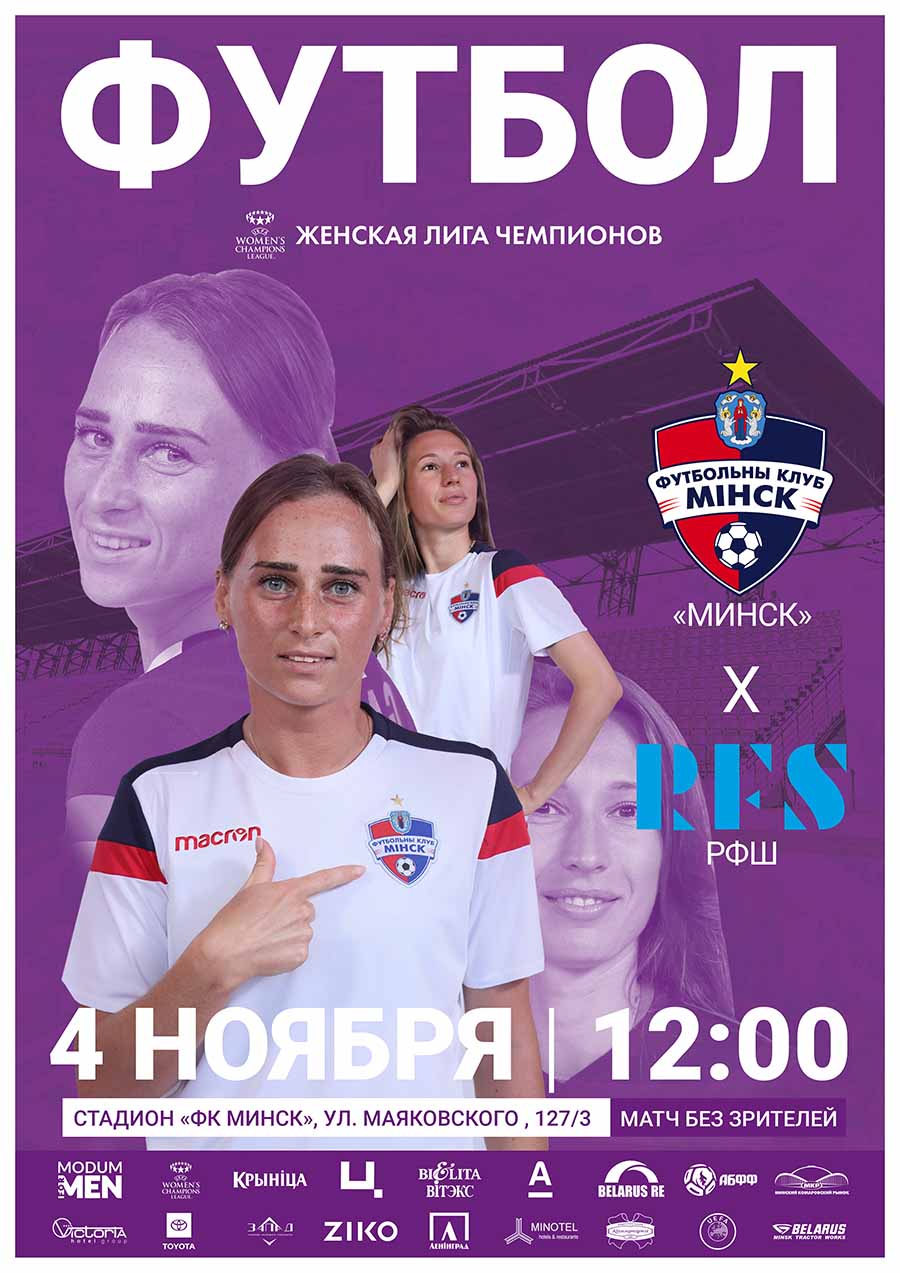 This season will be the 7th in the UEFA Champions League for FC Minsk. For the first time the "citizens" played in the prestigious international tournament in 2014, and the highest achievement of the team is participation in the 1/8 final in 2019.
The UEFA Women's Champions League is an annual international European tournament founded in 2001. The current winner and most titled club of the tournament is Olympique Lyon (France), who took the trophy 7 times. This season 62 clubs out of 50 associations participate in the League. The usual format was changed in connection with COVID-19: the current winner, the champions of the top 12 associations and the silver medalists of the top 10 of the odds rankings received direct places in the 1/16 finals, the remaining 40 teams start from the first qualifying round.