After three defeats in a row, the "Citizens" today in Mozyr won a confident victory over Slavia.
For Minsk, the games in Mozyr have always been characterized by a stubborn, uncompromising struggle, and it has always been difficult to get a victory at the Youth Stadium for the capital's players. During all the time of the performance in the big leagues, the "Citizens" were able to do it only twice. And that was seven years ago in 2013.
It is worth noting that the interesting results of the matches were recorded in 2016, when the matches in Minsk and Mozyr ended with a mirror score of 6:2.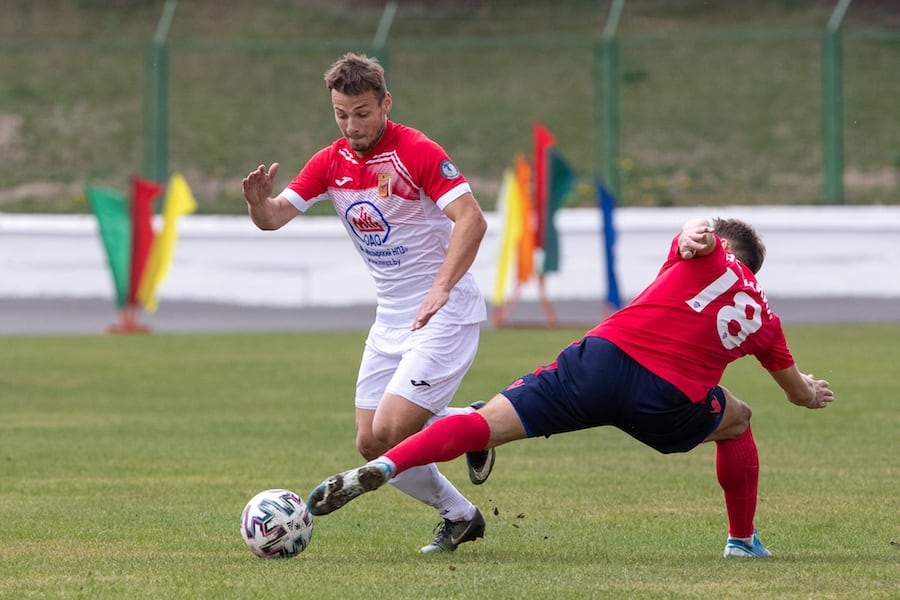 Minsk got into the "black streak" after losing three matches in a row. Our team only needed a win today. In addition, Andrei Razin did not need to tune his players to Saturday's meeting. The players understood without unnecessary words – the opponent is a real threat, because in the asset of the mosyryan in this championship there were already victories over BATE Borisov and Brest Dynamo.
The first twenty-nine minutes of the game were inconclusive. But in the thirtieth minute Dmitry Prishchepa from the redevelopment of the penalty area made a powerful blow on the goal of the hosts of the field, the ball hit the post and bounced straight to Roman Gribovsky. The forward was not confused by such a gift and definitely punched into the goal. With the score 0:1 the teams went to the break.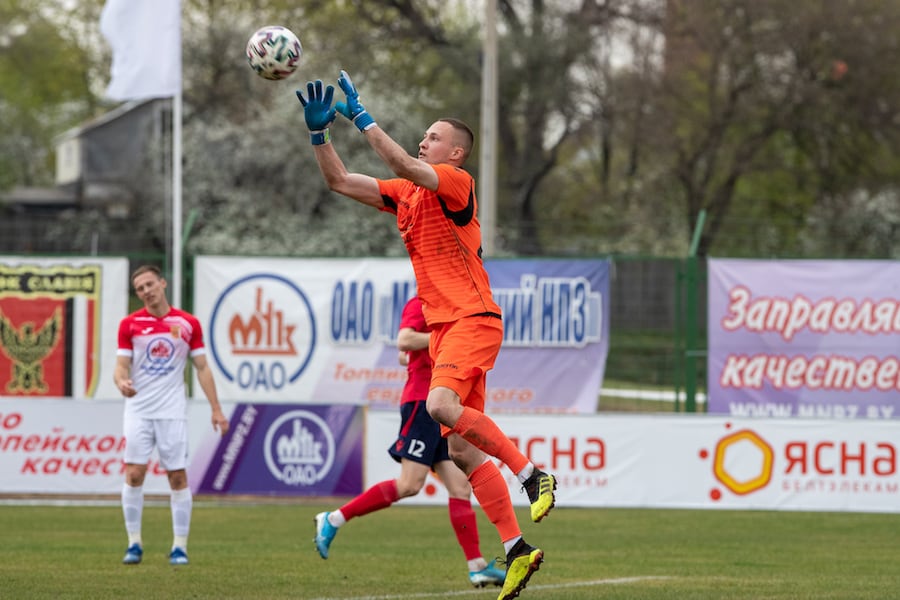 In the first minute of the second half, Jaroslav Yarotsky received an excellent pass from the author of the first goal in the match Roman Gribovsky, burst into the penalty area of "Slavia" and left two defenders and the goalkeeper of the team – 0:2.
The hosts were able to win back one goal in the 79th minute. There were just over ten minutes left until the end of the game, the situation was heating up.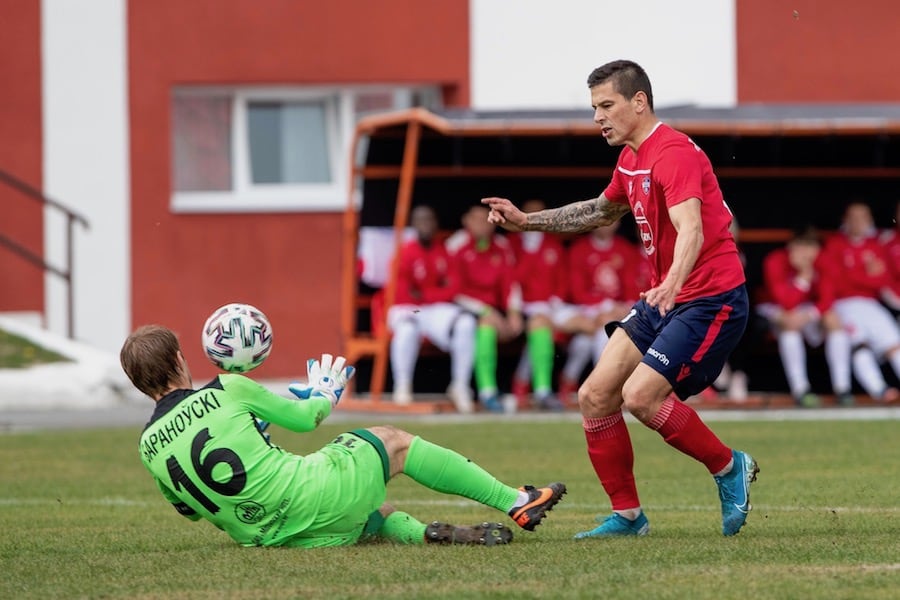 However, the "citizens" managed to defuse it. 685 spectators gathered in the stands of the stadium "Youth" managed to see the third goal in the performance of the guests. The winning point in the game in the 83rd minute was set by Artem Vasilyev, who came on as a substitute in the second half, using the exact pass of Montenegrin forward Ognen Rolovich.
As a result, Minsk won 3-1.