Today, at its stadium, the understudy of Minsk hosted Slutsk's understudies. Despite the fact that the "Citizens" were ahead in the standings of the "sugarmen" by eight points, the final result of the meeting did not affect such a handicap.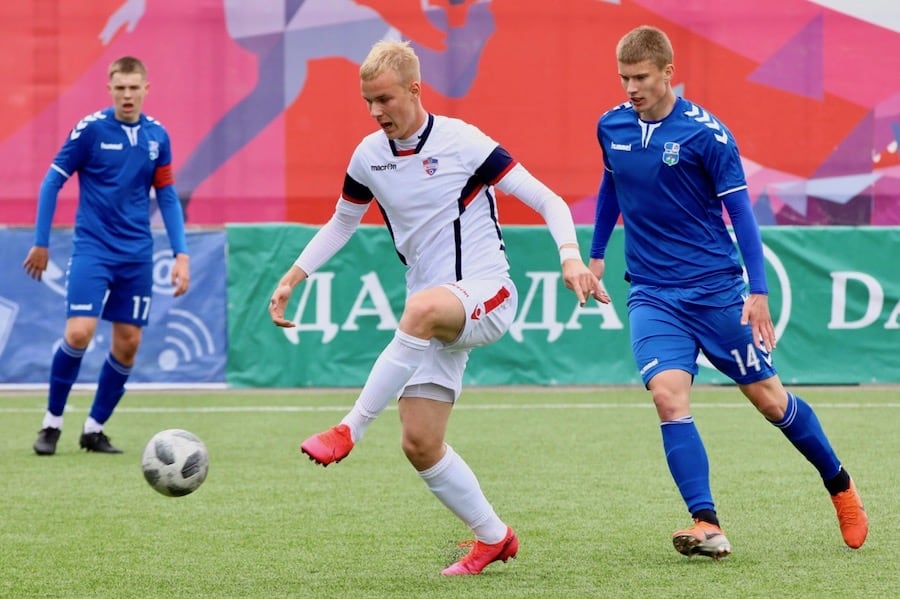 Minsk played in the next line-up – 31-Pavel Prishivalko (19-Marat Tarasyuk, 58), 2-Ilya Shchukov (4-Gleb Yakushevich, 41), 5-Gleb Gurban (12-Valentin Dikhtievsky, 58), 7-Semyon Penchuk, 8-Evgeny Malashevich, 10-Artur Kuzmich (18-Vladislav Melnik, 74), 11-Maxim Lutsky (16-Ivan Vorobyev, 49), 14-Taysir Adamchik (24-Arseniy Migdalenok, 58), 15-Egor Nikoporok, 17-Sergey Kisko (21-Oleg Plut , 83), 22-Kyrill Kirkitsky.
In the second half of the game, both teams added speed in attack, and it brought them some dividends, eventually resulting in goals scored.
In the 48th minute, the same Evgeny Apanasovic scores another goal and brings Slutsk forward. But, less than ten minutes later, the "citizens" compare the result. The goal was scored by Semyon Penchuk. He also excelled in the 76th minute, scoring the third goal against "Slutsk".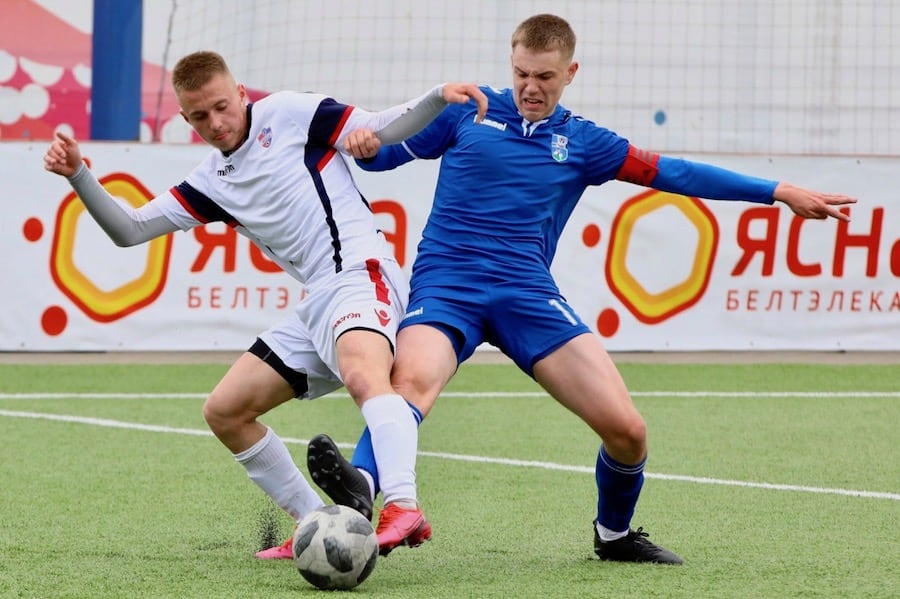 Such a result in favor of the capital team lasted almost until the final whistle. But in one of the last attacks the guests still managed to equalize the result.
As a result, the battle draw is 3:3. It is worth noting that this year there has never been such an abundance of goals scored in the matches of the minsk understudy.
Another fact that happened in this fight is also interesting. Two players recorded doubles from opposing teams.
After nine games, our understudies scored 20 points. The next meeting will be held in Brest on June 5.