Today, the understudy of Minsk in the match of the 7th round of the national championship hosted reservists from Jodino at their stadium in Vesnyanka. In the current standings, the teams shared only two points. Therefore, the game was expected to be difficult and tense, which in principle subsequently confirmed the course of the whole match.
Only at the end of the first half, just a minute before the break, the Minskers managed to open the scoring. He made it a spectacular blow to Kirill Sinovich.
In the second half, the teams exchanged three goals. First, Pavel Gorbach scored the second goal against the torpedoes in the 74th minute, and five minutes later the visitors' captain Anton Bogdanov managed to uncork one goal. Pavel Gorbach scored again in the 92nd minute.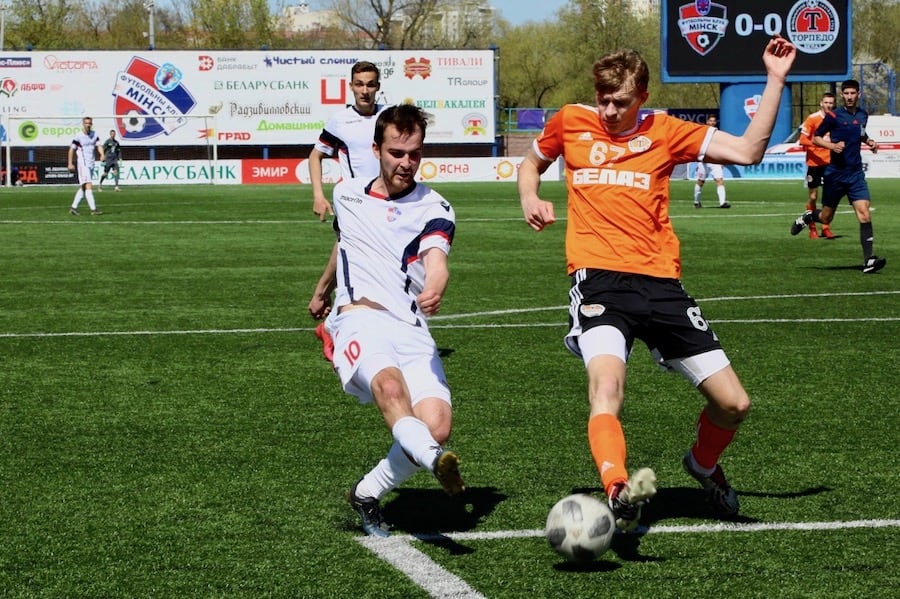 Minsk played in the following line-up: 31-Pavel Priszivaly, Ilya Shchukov, 4-Alexei Lavrik, 5-Gleb Gurban (15-Egor Nikoporenok, 65), 7-Ilya Alexievich (22-Kyrill Kirkitsky, 46), 8-Evgeny Malashevich, 9-Kiril Sinovich (3-Ivan Leonov, 57), 10-Pavel Gorbach, 11-Maxim Lutsky (16-Alexei Frolov, 82), 12-Maxim Kasarab (21-Artyom Bruy, 73), 14-Sergey Sazonczyk (17-Sergey Kisko, 46).
The next game will be played by the understudy line-up of the "City" under the leadership of Dmitry Nowitzki against city." The meeting will take place on May 7.