Today, the second leg of the 1/16 women's Champions League – Minsk will be held in Lillestrom, Norway.
On the eve of the Belavia charter flight, our team arrived at Oslo airport. Lillestrom, where LSC is based, is a suburb of the Norwegian capital and is a 30-minute drive from Norway's main air harbour. At 10:00 a.m. the "citizens" checked into the hotel "Thon hotel arena" and at 10:30 passed the test for COVID-19. These are the failures of Norway – despite the fact that the team was tested in Minsk the day before the flight, the procedure must be performed again on arrival. Moreover, the Norwegian authorities, fearing the possible infiltration of the virus into the country, appointed the Belarusian delegation on the day of the match to retest! Total 3 tests in 3 days.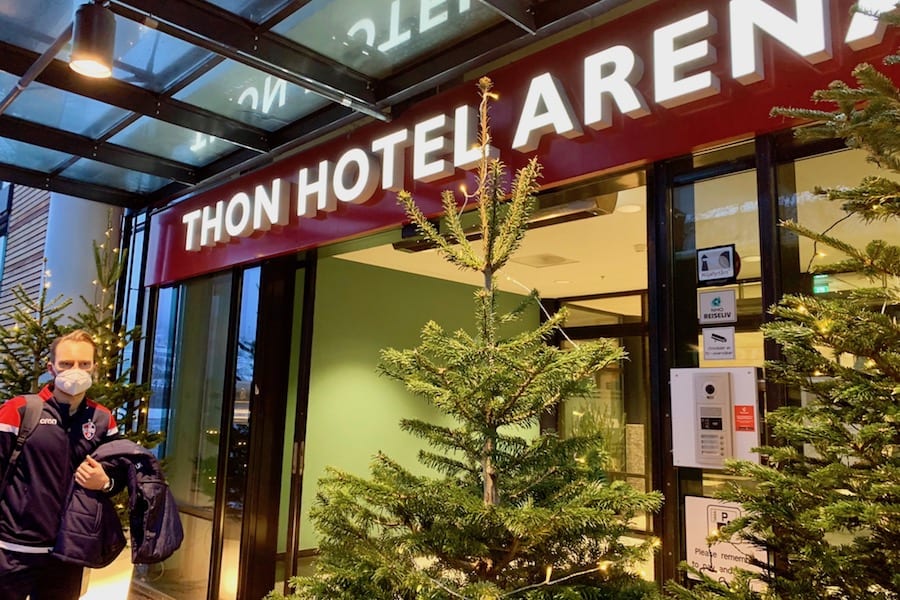 The conditions of the Belarusian's stay in Lillestrom are quite strict. No one can leave not only the hotel, but even the floor on which the team lives! Accommodation in rooms is exclusively one person, and lunch is delivered to the room in plastic containers. Only for dinner our girls were allowed to get together in the restaurant of the hotel, and even then, keeping the distance.
Norway is one of the countries with very strict COVID-19 rules. And it must be admitted, they bear fruit – on the day of our arrival in Oslo recorded only 50 cases of infection with the virus.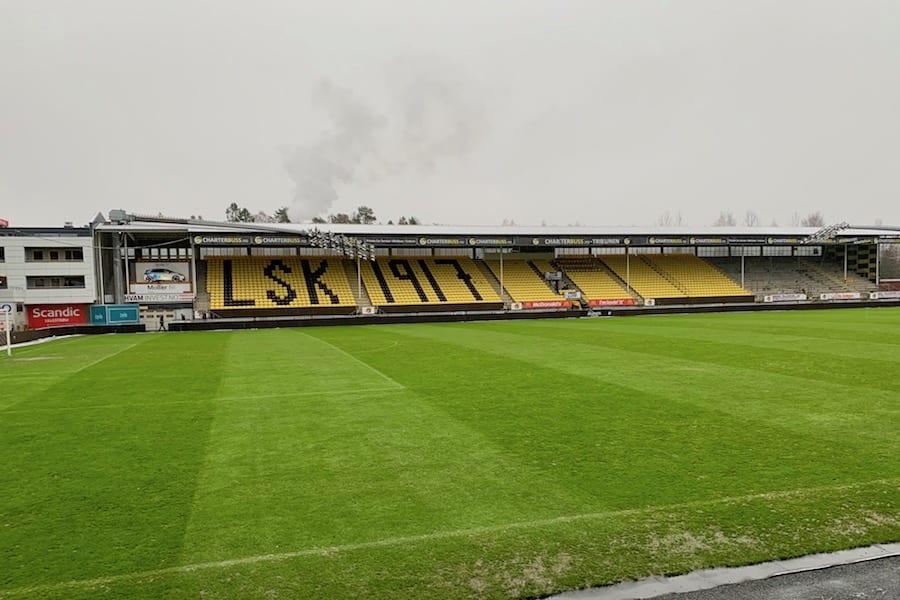 The stadium where the match will be held is called "Orosen" and seats 12,250 spectators. However, the meeting will take place, of course, without them.
After a few rainy days, the stadium field is in very poor condition. In order to keep him safe for the match, the UEFA delegate decided not to hold pre-match training sessions of both teams and to transfer them to the arena located nearby.
However, it did not affect the mood of our girls – the training was on the positive.
Recall that the first game between these teams, which took place in Minsk, ended not in our favor – 0:2. Now, to reach the 1/8 of the Champions League, we need to win with a difference of at least two goals.
The match between LSK and Minsk will start at 18:30 local time, at 20:30 Belarusian time. A link to the live broadcast will appear later.