The final round of the second season of the #WOOOOW league among girls under 13 was held in the capital. And the strongest team in these representative republican competitions was the team "Minsk"!
The charges of Yana Vysedko and Tatiana Kios successfully overcame a difficult sieve of pre-selection, eventually reached the decisive match, where they fought with the triumphant of the first season – the countrymen from the FSCDM "Pervomaisky". The meeting turned out to be very tense. The young "red-blue" conceded 0:1, restored the balance thanks to the goal of Elizaveta Iskareva, which could have brought Victoria back in the main time, but did not convert the penalty.
The fate of the main prize had to be decided by the post-match lottery – and our football players pulled out a lucky ticket! His 11-meter attempts were used by the same Iskareva, Viktoria Natetkova, Anna Godinskaya and Sofia Karachun, but we will especially note the goalkeeper Valery Verzhbitskaya, who parried two shots from the "point" and was subsequently recognized as the best player of the tournament.
finale. Minsk – FSCDM "Pervomaisky" (Minsk) – 1:1, on penalties 4:3.
Introducing the line-up of "citizens": Valeria VERJBITSKAYA, Tatiana METEZH, Sofia KARACHUN, Elizaveta ISTAREVA, Victoria NATETKOVA, Angelina Giros, Daria Korobano, Anastasia BELENKAY, Anna GODINSKAYA, Anna KLIMOVA, Elizaveta SHESTAK, Ulyana Ganusevich, Arianna Yarmolkuk
Congratulations to the Minsk team with a significant achievement! Carry on!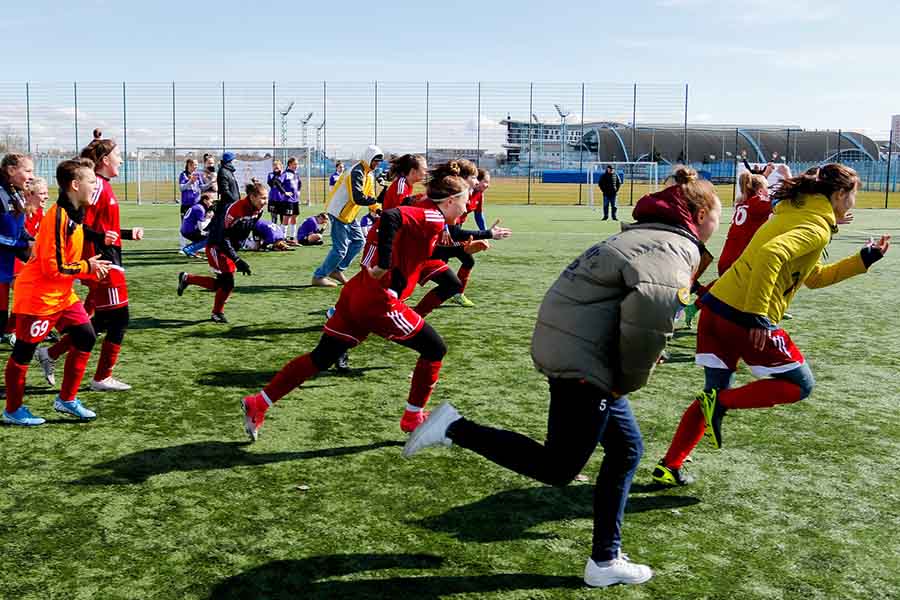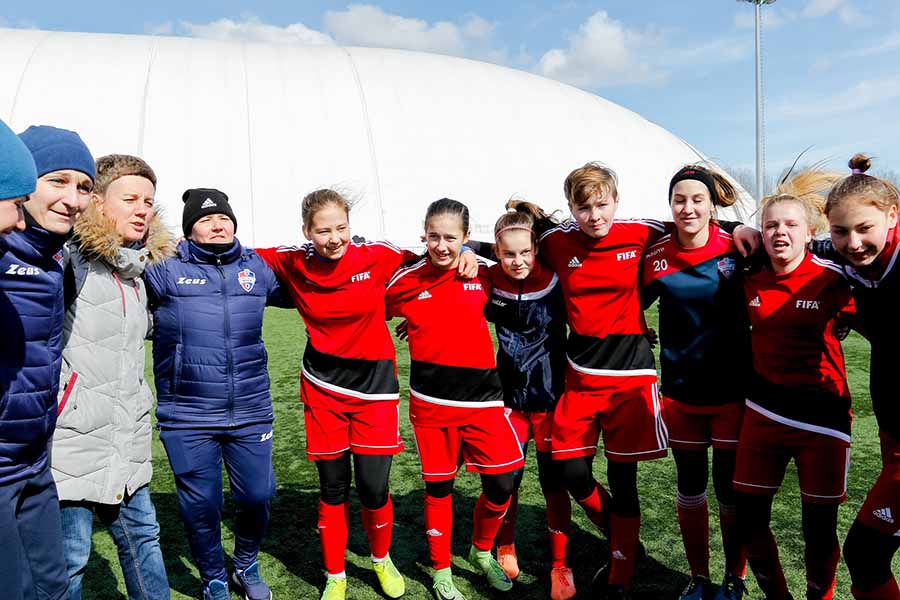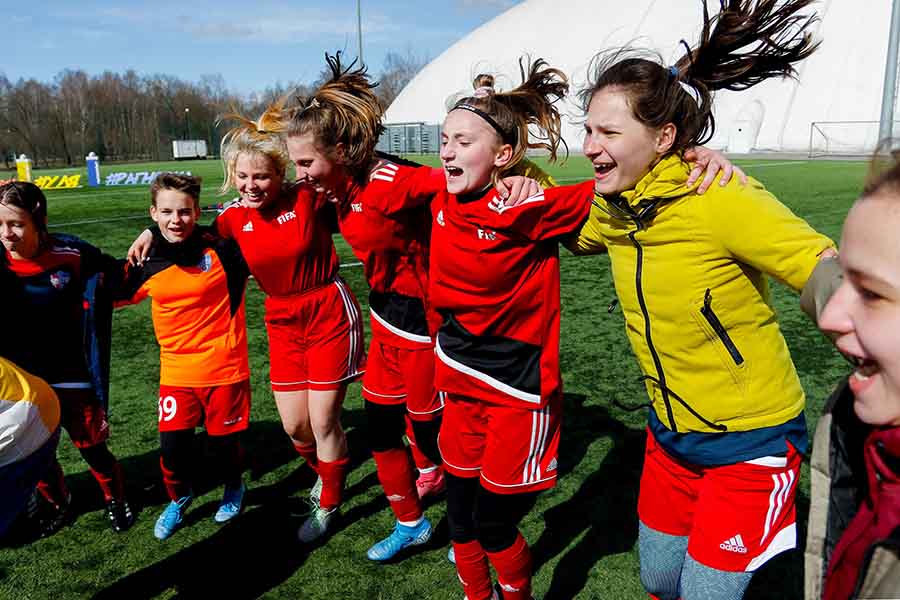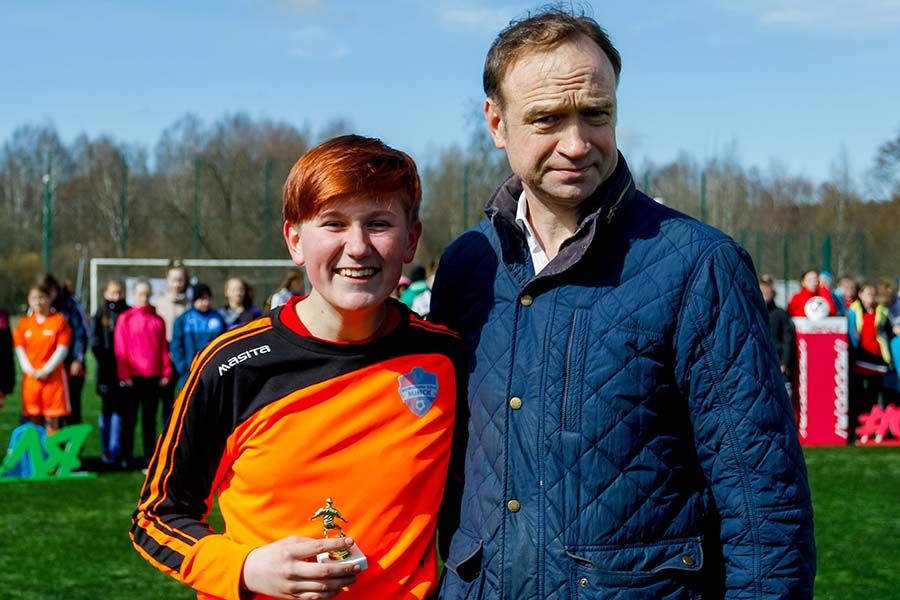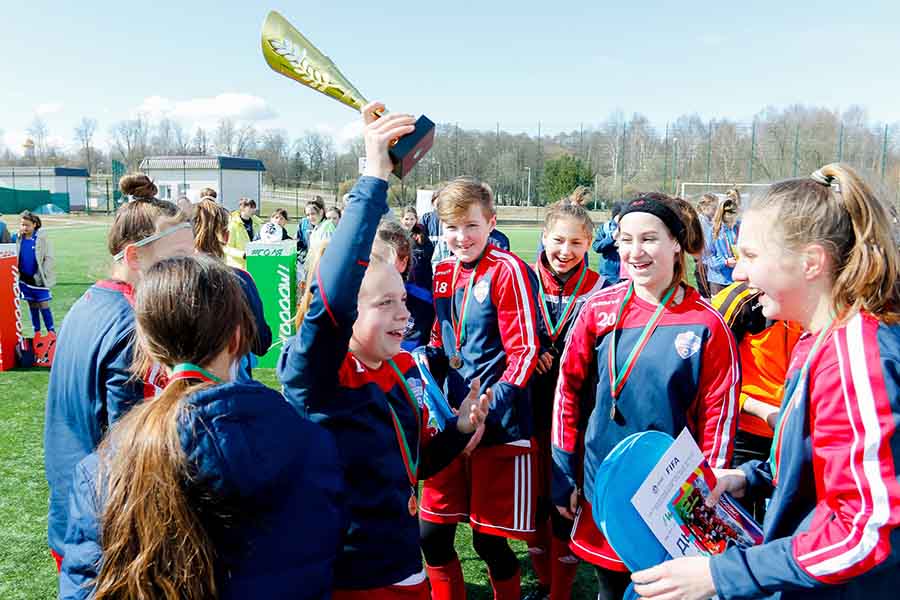 Photo: vk.com/wfbelarus