The second leg of the LSC Women's Champions League – Minsk was held the day before. The total advantage of our team, unfortunately, resulted in only one goal, which did not allow Minsk to reach the 1/8 finals of the most prestigious club tournament.
Our girls outplayed the hosts of the field in all components. This is eloquently evidenced by the statistics of the match.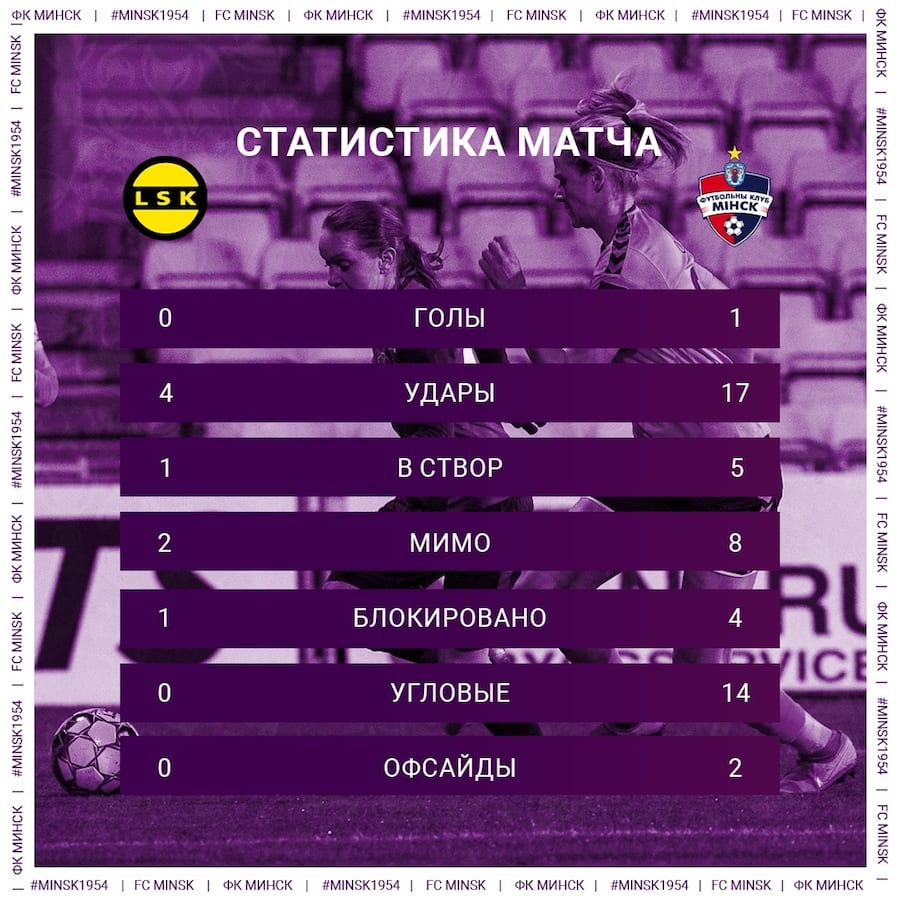 The victory was brought to the Belarusians by an attack by Anastassia Skorynina in the 72nd minute. It took 12 minutes for Nastya to score. She came on as a substitute in place of Melan surovtseva in the 60th minute of the match.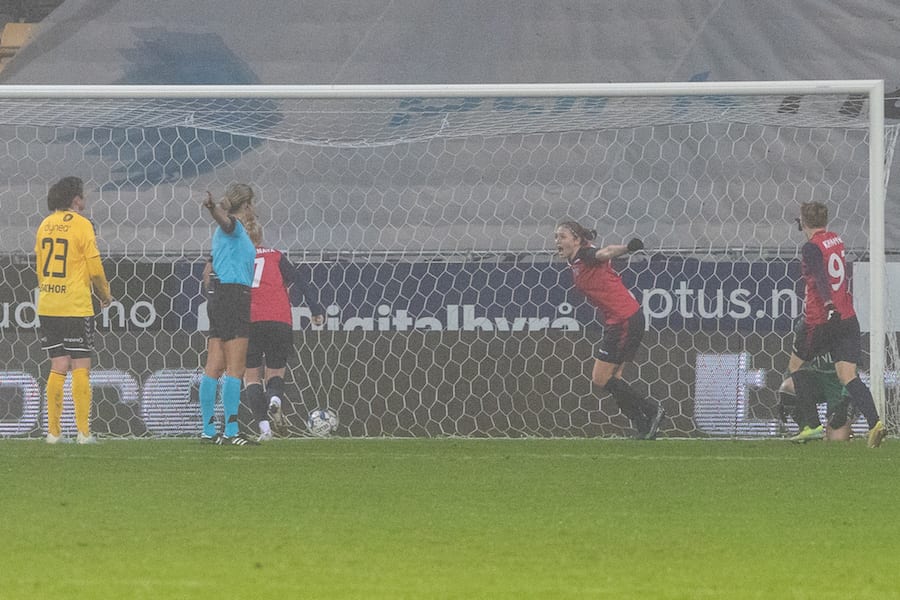 After the goal, our girls had at least 3 real opportunities to increase the advantage in the score, but did not take advantage of them. As a result, the minimal victory leaves us behind the European Cup spring.
LSK – Minsk 0:1
Lillestrom, Round of 16, 2nd leg, 6:30 p.m.
Referees: Marotta, Di Monte, Trasquiatti
LSC: Norstrom, Dahlstrom (Dekkerhus, 82), Brenn, Woldwick, Ellingsen, Bahor, Vanhavermat, Howie, Kuwag (Euten, 51), Pedersen, Heug
Minsk: Voskobovich, Galai, Kubicny, Shmatko, Nyolle, Aqaba (Tihan, 89), Belaya (Sas, 60), Kozyupa, Pobebailo, Surovtseva (Skoryna, 60), Himich
Goal: Skorynina (72) – 0:1
Booked: Himic (31), Kuwag (44), Shmatko (77)