In the 16th round, the doubles were again stronger than the opponent. As in the last meeting, our reservists opened the scoring at the end of the first half: Penchuk made a dense long-range shot, which was repelled by the goalkeeper, but On the finishing line Malashevich played great, sending the ball into the net in touch.
In the second half, Cityzen struck a series of shots on Matlach's goal, but the score remained the same. At the end of the match it could have turned into a loss of points, because Belshina had several chances to equalize. However, instead in a quick attack in the 90th minute, Minsk managed to double the advantage: after a shot from the flank, the visitors' player cut the ball into his own goal.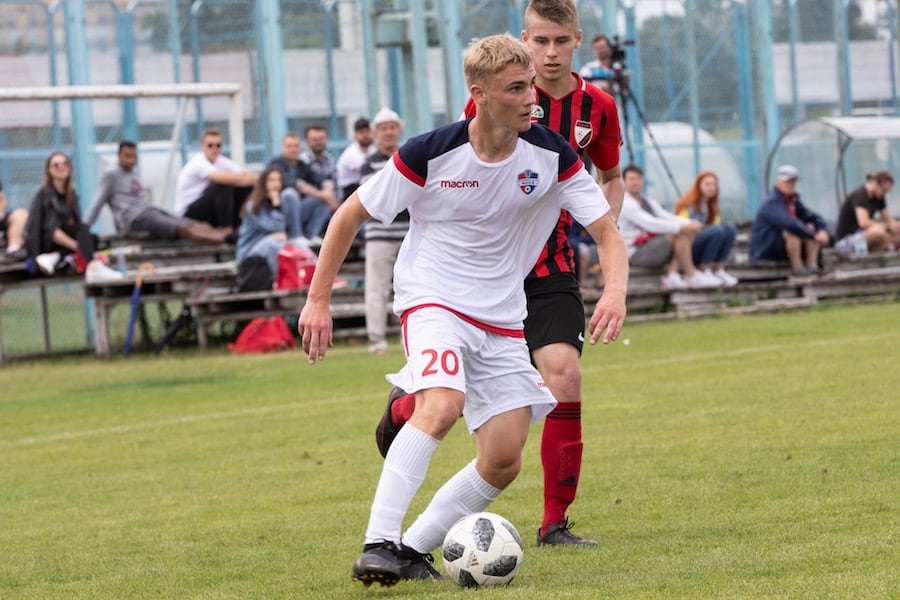 Double, round 16. Minsk 2-0 Belshina (Bobruisk)
July 3,1 p.m. Minsk, FC Minsk Field Complex
Minsk: Prishivako (c) – Shchukov, Leonov (Vorobiev, 60), Penchuk (Kirkitsky, 76), Malashevich, Yakushevich, Kuzmich, Kasarab, Kiszko, Melnik (Dihtievsky, 54), Lutsky (Nikiporenok, 82).
Belshina: Matlakh – Matveyev, Kasyanov, Fofana, Miroevsky (Karplyuk, 63), Barkovsky, Loputin (Bezhonov, 46), Yakhyoyev (Grin, 90'1), Sokolovsky (Ovchinnikov, 84), Vikhrov (Severin, 83), Matlakh.
Goals: 1-0 – Malashevich (39), 2-0 – Kasyanov (90, goal).
Yellow card: Penchuk, Dikhtievski, Schivalko, Vorobyev – Kasyanov, Vikhrov.